Miles Fujio Robinson was born at 1:06 AM on Thursday, March 31st, 2005. Here are some pictures to tide some folks over! Click on the links above and below the pictures to see other pics.
Miles the Fashionisto (in a lovely ensemble from Auntie Sally).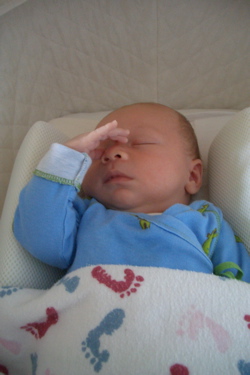 Miles just can't take any more of his parents.